You may not know that in my spare time (When I'm not working, photographing awesome stuff), that I build works of art out of vintage motorcycles.  It's become a bit of an obsession and also another creative outlet for me.  
I found this really clean 1981 Honda CX500 for sale online about 2 months ago. With the condition it was in and the price, I had to have it and start dreaming of the possibilities.  The bike started really clean with only 14,900 miles on it.  Not bad for a 33 year old bike!  It really needed new tires, a battery, and a huge facelift. Let's face it, the "Plastic Maggot" is an ugly bike but it's reputation in being super reliable made it a great candidate for a cafe racer / brat bike mod.
Here is what it looked like the day I bought it.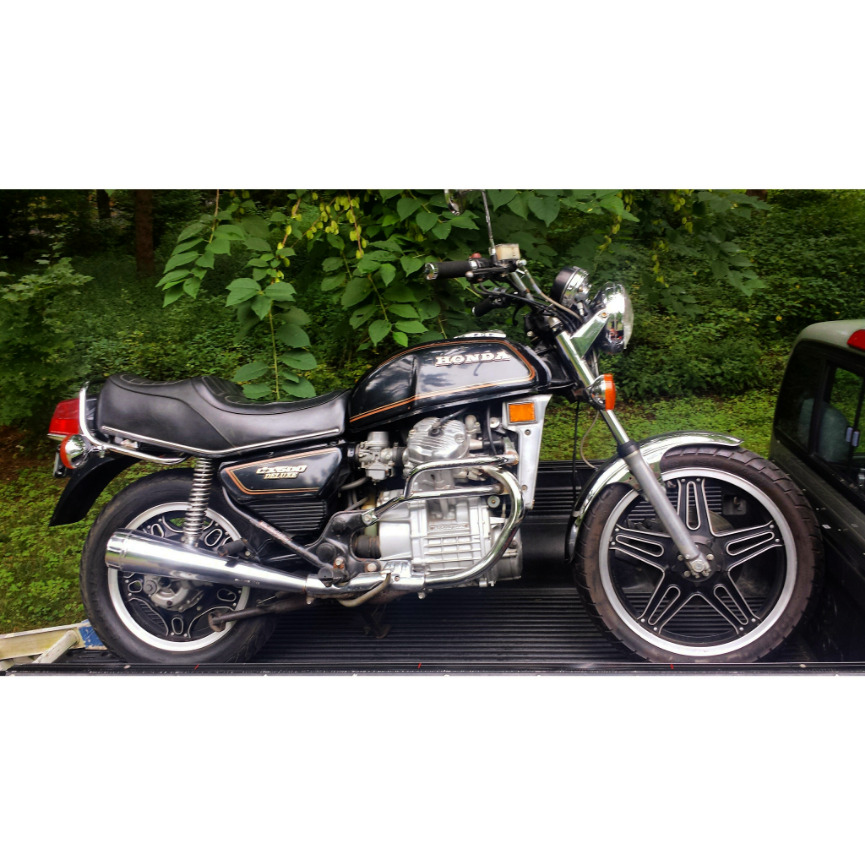 Now onto the build.  I took the bike apart and heavily detailed the entire bike.  I stripped and painted every single detail by myself using Hot Rod Black, a semi flat classic black with metalic copper accents throughout the bike.  Once I stated adding the copper into the theme, the bike started to take on a Steampunk theme.  I loved the idea and went with it.  I knew the day I bought it that the bike would have the "42" / "Forty Deuce" theme as this has been a lifelong favorite number.  It is also the meaning of life, look it up. (I'm serious)

Next, I removed the old rear end and front end, chopped the fenders, and built the rear fender from my other bike (1970 CB750).  I had a remaining 8" fender from that bikes chop in the shop.  I added clubman bars, new grips, new side mirrors, new tailight, new custom built brat style seat, new billet turn signals, new battery, and new tires, and new custom vinyl graphics featuring the Forty Deuce logo that I designed.
This bike is super clean, a blast to ride, runs like a stallion and turns heads everywhere I go. 

Here it is, introducing the Forty Deuce!